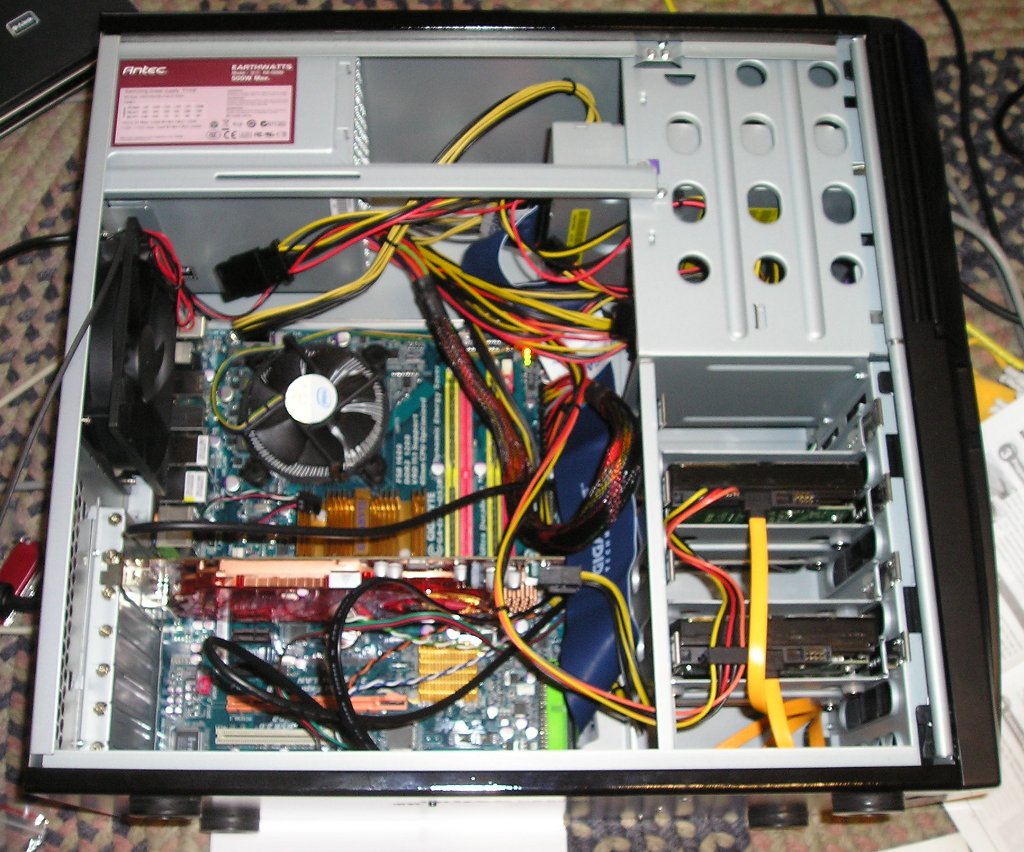 Interior Parts of Computer CPU The central processing unit(CPU) is located on the motherboard inside the case.
It is known as the brain of the computer.
Its job is to carry out commands.



---

MOTHERBOARD The computers main circuit board.
Holds the CPU, memory, connectors for the hard drive and
connections to your computer's ports (such as USB ports).

---

POWER SUPPLY
Converts the power from the wall outlet
to the type of power needed by the computer.
Sends power throught cable to other components.

---

RAM
System's short-term memory.
It temporarily stores the data in the RAM until it is needed.
The memory disapears when you turn your computer off.
When you work on a document you need to make sure to save it.


---

HARD DRIVE Where the software is installed, and it's also where your documents and other files are stored.
This has long term memory. Even if you turn off your computer it saves all the files.


---

DISK DRIVE Located at the top-front of your machine.
They allow you to play and burn (copy) CDs and DVDs.


---

VIDEO CARD
Allows you to view anything on your monitor (makes sense).